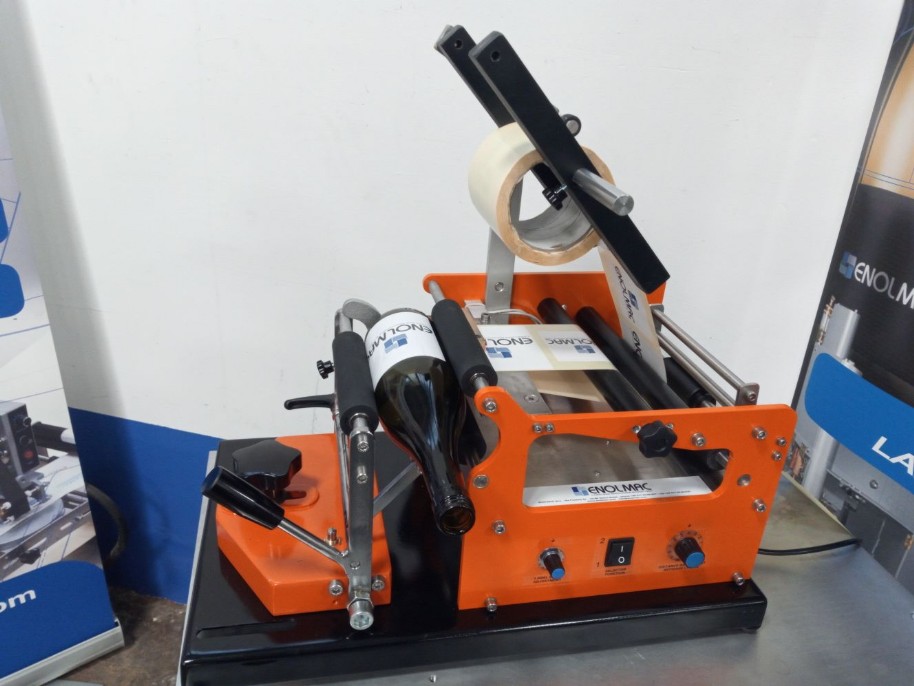 URANIA 3N
URANIA 3N SEMIAUTOMATIC SELF-ADHESIVE LABELING MACHINE
The Urania 3N semiautomatic self-adhesive labeling machine is a versatile solution for the simultaneous application of self-adhesive labels and back labels to cylindrical containers of various sizes, ranging from 60 to 110 mm in diameter.
The robustness of the machine is ensured by the rollers constrained on bushings at both ends. Labels and back labels are placed on the same belt, alternating them at a standard distance of 2 or 3 mm from each other.
Inserting a container automatically starts the application of the two labels. An adjustable device via a graduated knob allows the desired distance between the label and the back label to be set. Of course, the machine can also apply a single label, adapting to specific needs.
The rotary smoothing system, equipped with a guillotine, applies more pressure on the bottle, ensuring optimal label application. Due to its ease of use, the machine is always ready for use and does not require trained personnel.
In addition, the machine can be customized and adapted according to the customer's specific needs. The Urania 3N semi-automatic self-adhesive labeling machine offers an effective and efficient solution for labeling operations on cylindrical containers.
Show details