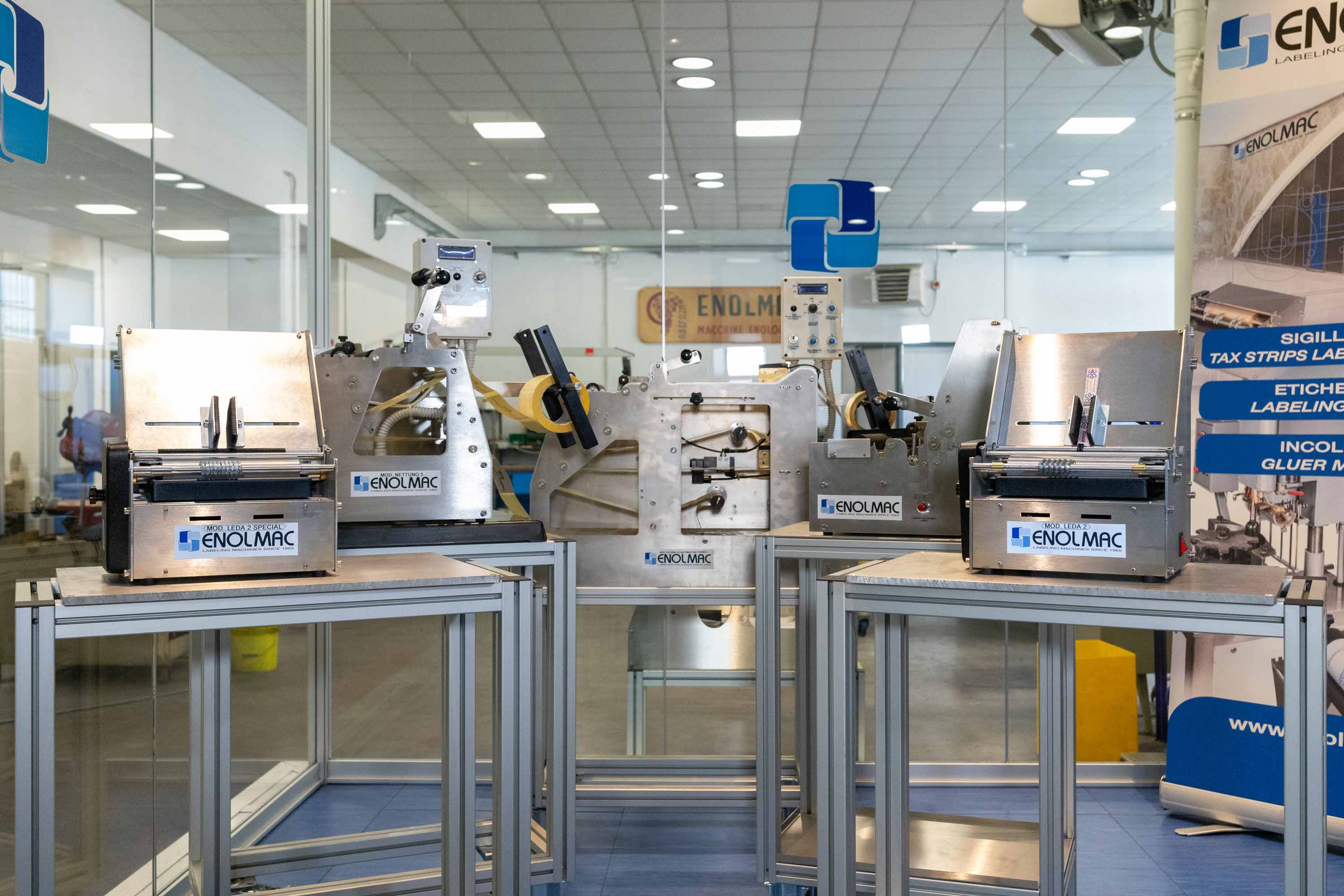 Since 1965
Innovative machines and labeling systems
50 years of craftsmanship excellence in the service of manufacturing complete sealing, gluing, and labeling solutions.
Designed to last
Advanced technologies for efficient and reliable machinery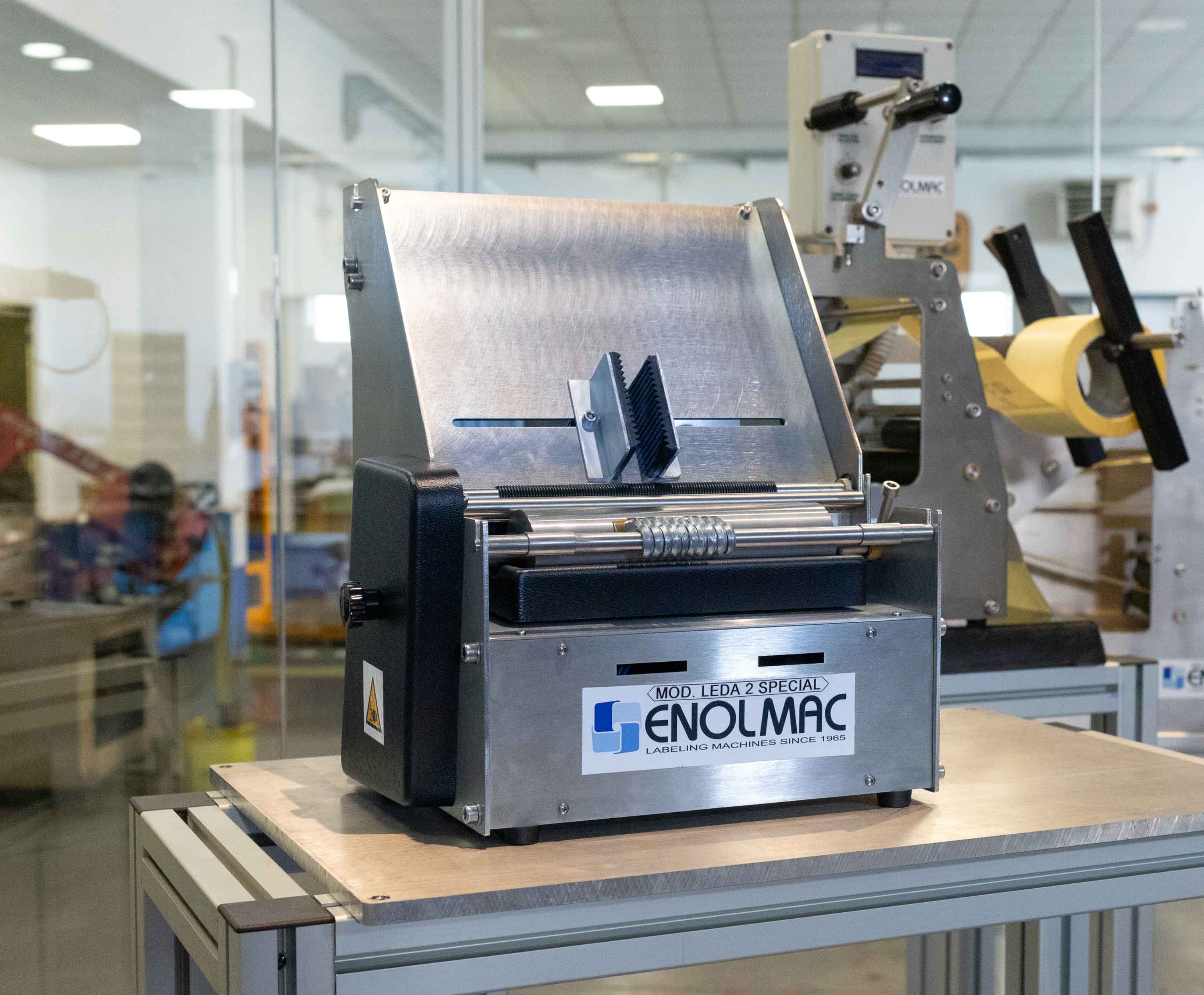 Guing machines
They ensure accurate and durable label application. We guarantee reliability and ease of use to improve and streamline your production line.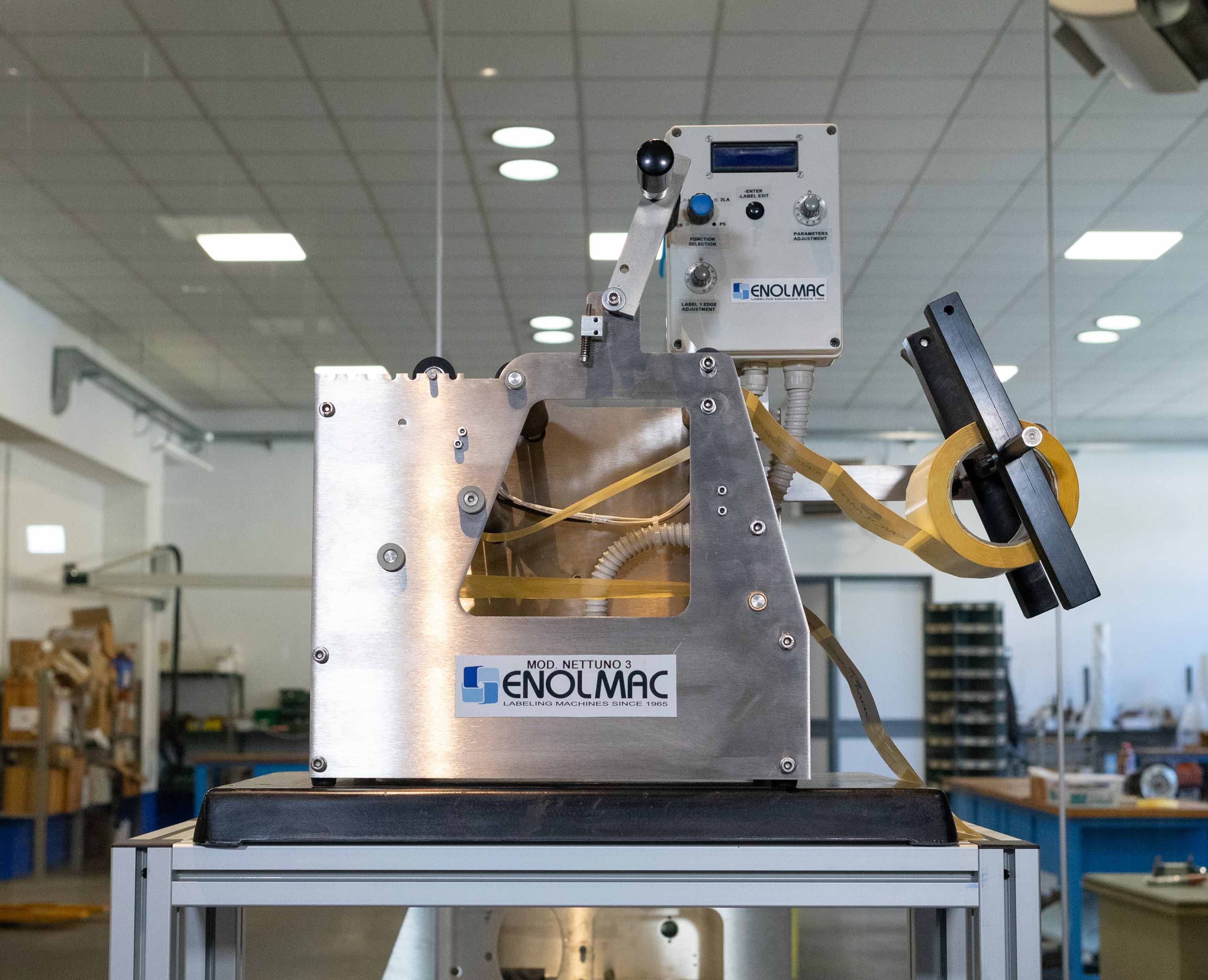 Labeling machines
Designed to meet the specific needs of each industry. Systems that guarantee perfect positioning of labels for a professional appearance.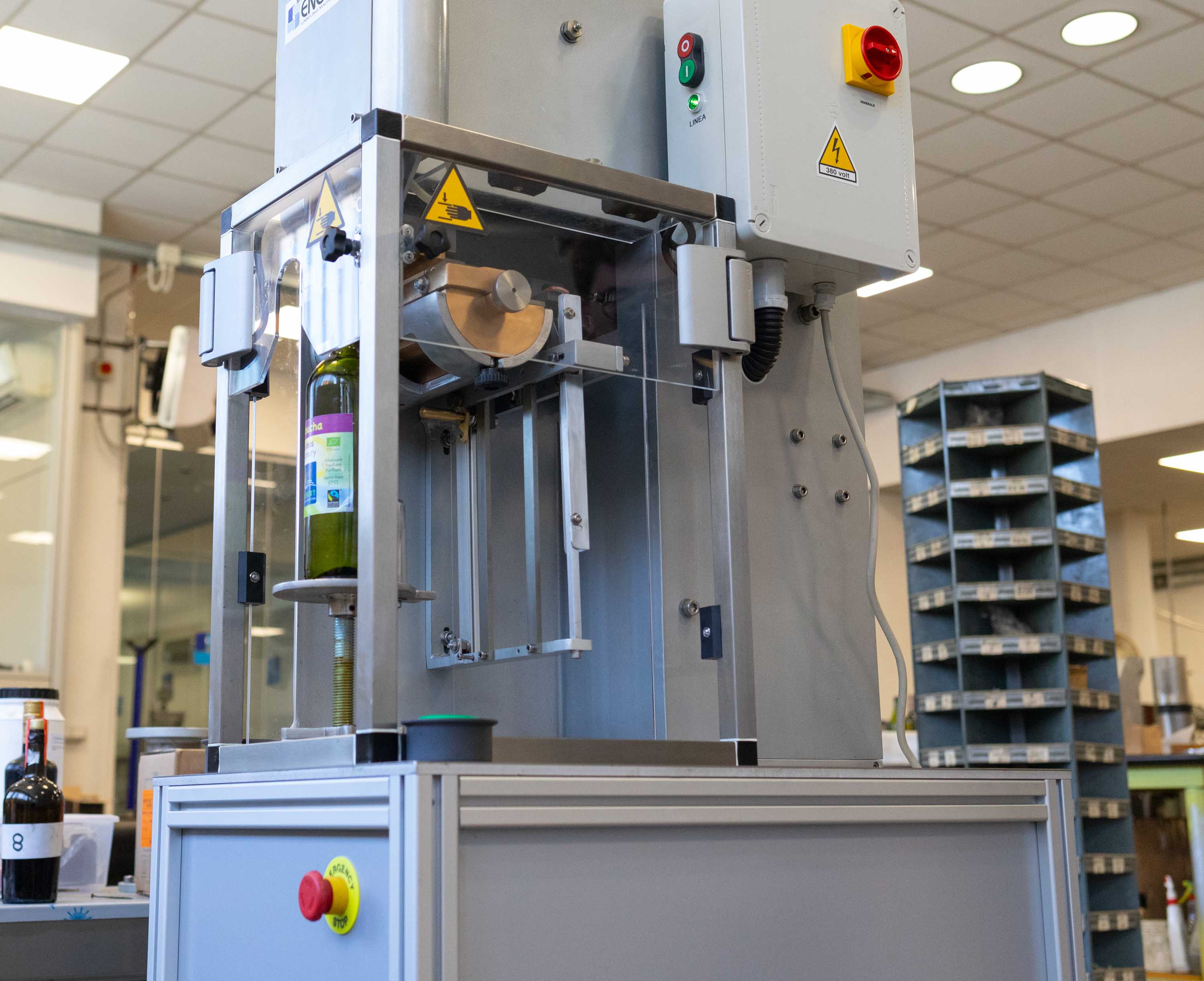 Sealing machines
Hermetic seals with advanced technology for reliable sealing solutions designed to preserve the freshness and safety of your products.
We optimise processes
Flexible solutions for the best production processes
Always at the customer's side, and aware of the attention to technical details that require the best production processes, we use our ability to develop tailor-made solutions, guaranteeing flexibility and support to partners looking for unique and reliable products.
Innovation based on a sustainable vision
The result of careful design with advanced materials and components, our models meet the needs of the markets with robust, compact, reliable products designed for durability and excellent performance.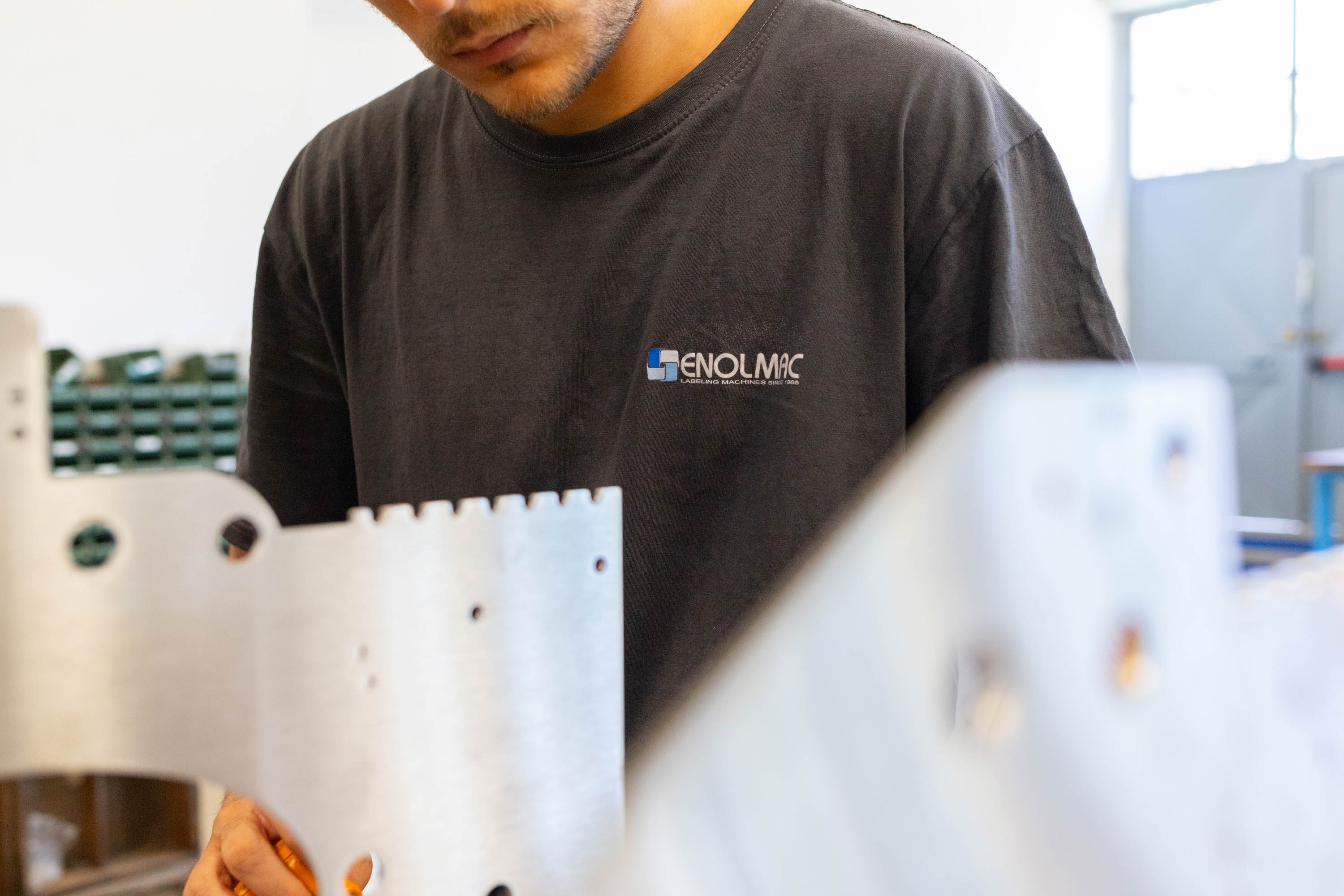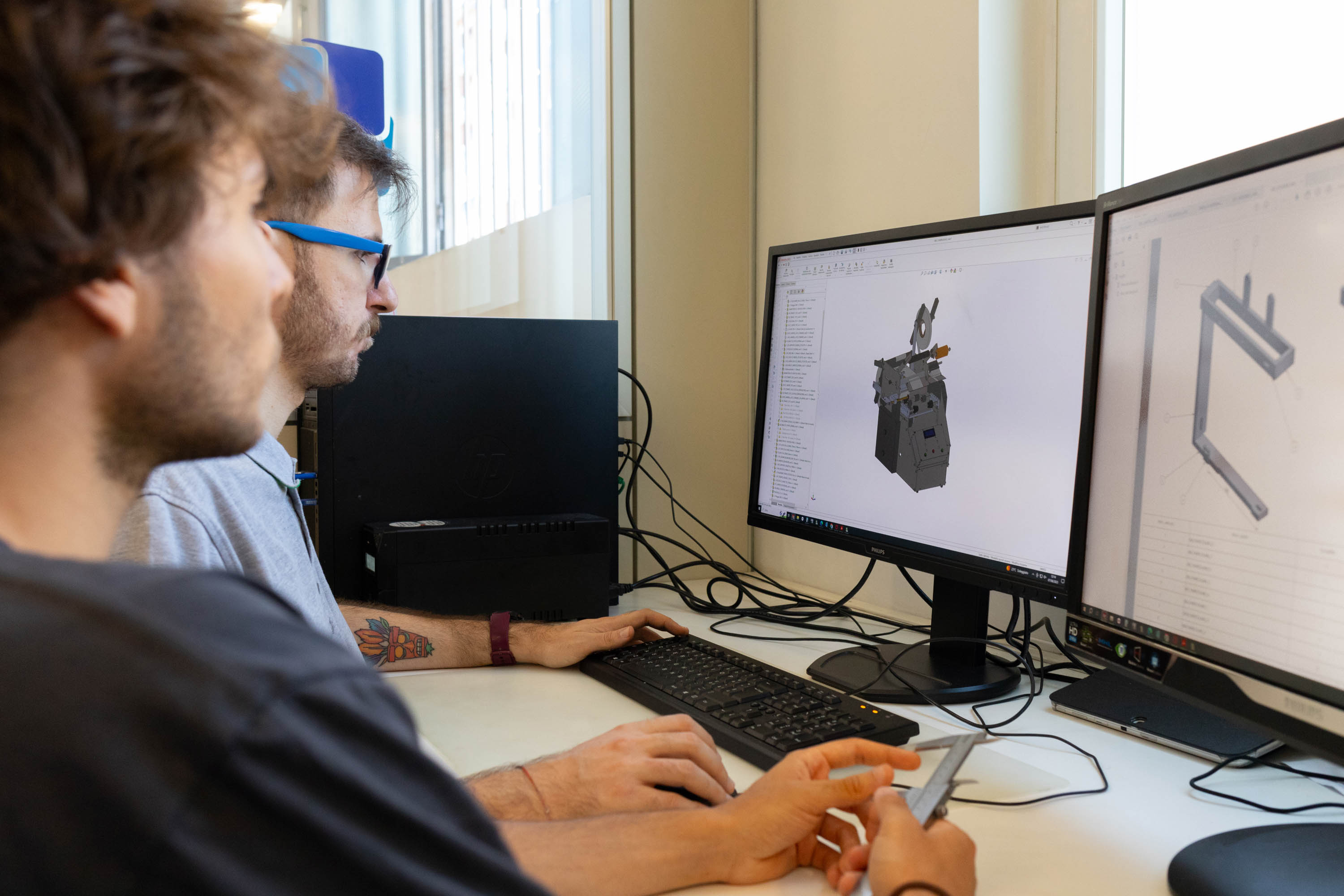 Turin, a common thread that permeates our commitment, our excellence and our identity.
Proud to be a company with a strong international presence, Enolmac has its roots in Turin, a city with a long tradition of craftsmanship where we have had the opportunity to develop our passion for innovation by contributing to the growth of its industrial and social history.
90% Export
We export our excellence across borders, contributing to the global labelling machine industry.
100% Made in Italy
Each of our creations embodies Italian craftsmanship, an unparalleled combination of quality, style and innovation.
Craftsmanship excellence
The art of craftsmanship meets innovative solution
Each machine is forged by the passion of our craftsmen, passing on a cultural heritage through cutting-edge products
A leader in innovation
Flexible solutions, cutting-edge designs
From labelling pioneer to innovation leader, we create cutting-edge solutions that push the boundaries of the industry
Roots of Turin, global impact
From Turin to the world, a brand is synonymous with quality
From Turin to the world, we bring innovation to every continent. Enolmac stands for quality machinery, embraced by different cultures.
Sustainable Future
Shaping a sustainable future, step by step
Sustainability drives every step we take. We invest in cutting-edge technology to reduce emissions and create a greener world. The future is our commitment.
Now, for the future
The commitment to a challenge based on high ambitions, innovative technology, the search for cutting-edge solutions and a deep commitment to sustainability
We are the product of a long history of values, dedication and expertise. The next generations will carry on this legacy of craftsmanship, opening up new horizons in our commitment to a dynamic and responsible future. We are preparing to write new chapters of success, charting bold paths towards ever more advanced and flexible solutions.